Email security refers collectively to the prediction, prevention, detection and response framework used to provide attack protection and access protection for email. Email security spans gateways, email systems, user behavior, and various supporting processes, services and adjacent security architecture. Key capabilities of the market include Network Sandbox, Content Disarm and Reconstruction, URL Rewriting, Time-of-Click Analysis, Web Isolation Services, Display Name Spoof Detection, Domain-Based Message Authentication, Reporting and Conformance on Inbound Email, Lookalike Domain Detection, and Anomaly Detection. The growing problem of phishing and impersonation can be reduced through education, social graph impersonation filtering, improved indicators of identity in email and suspicious email workflow along with email security solutions.
Email Firm Provides Best Email Security Services for On-Premises or Hosted Email
Discover the top list of best Email Security Gateway platforms. Examine email security features such as phishing protection, reporting and admin controls.
Email security should be a top priority for your company. Email is the number one target used by hackers to get access to your company's private data, and email attacks such as phishing and business email compromise are on the rise. Your first line of defence should be an Email Security Gateway, a platform which guards your emails against hackers, spam and viruses.
There are many Email Security Gateway solutions available. Some are targeted towards enterprise users looking for granular admin controls and advanced functionality. Some are better suited for smaller businesses looking for an easy to use platform with a good price point. Email Firm Provides Best Email Security Services for On-Premises or Hosted Email.
Email Security
Company Name
Email Security
Company
Email Security
Product Name
Gartner Rating
Customers Choice

Avanan
Avanan
4.8
Proofpoint
Proofpoint Email Protection Suite
4.6
Mimecast
Mimecast Secure Email Gateway
4.4
Barracuda
Barracuda Email Security Gateway
4.4
Cisco
Cisco Secure Email
4.4
Fortinet
FortiMail
4.5
Broadcom (Symantec)
Symantec Email Security.cloud
4.5
Broadcom (Symantec)
Symantec Messaging Gateway (SMG)
4.4
Trend Micro
Trend Micro Cloud App Security
4.6
Microsoft
Microsoft Exchange Online Protection (EOP)
4.4
Microsoft
Microsoft Defender for Office 365
4.5
FireEye
The Email Laundry (Legacy)
4.8
Forcepoint
Forcepoint Email Security
4.4
Darktrace
Darktrace Antigena Email
4.9
IRONSCALES
IRONSCALES
4.9
Barracuda
Barracuda Essentials
4.6
SonicWall
SonicWall Email Security
4.4
Proofpoint
Proofpoint Essentials
4.5
TitanHQ
SpamTitan
4.7
GreatHorn
GreatHorn Email Security
4.8
Area 1
Area 1 Horizon
4.5
Trend Micro
Trend Micro Hosted Email Security
4.4
Trend Micro
InterScan Messaging Security
4.7
Perception Point
Perception Point
4.8
Abnormal Security
Abnormal Security
4.9
Cellopoint
Cellopoint Email UTM
4.9
Hornetsecurity
Hornetsecurity Cloud Email Security Services
4.7
FireEye
FireEye Email Security
4.6
Sophos
Sophos Pure Message
4
Barracuda
Barracuda Sentinel
4.7
Agari
Agari Phishing Defense
4.6
Zix
Zix Enterprise Suite
4.4
Trustwave
Trustwave Secure Email Gateway
4.1
Vade
Vade for Microsoft 365
4.7
Trend Micro
Trend Micro Email Security
5
Armorblox
Armorblox platform
5
HelpSystems (Clearswift)
Clearswift SECURE Email Gateway
4.1
Cyren
Cyren Email Security
3.8
Vircom
modus Cloud
5
Trend Micro
Trend Micro Smart Protection for Office 365
4.5
Vade
Vade Secure Cloud
4.3
Censornet
Censornet Email Security
5
Clearedin
Clearedin
5
Cyren
Cyren Inbox Security
5
Retarus
Retarus E-Mail Security
0
Graphus
Graphus
0
INKY
INKY
0
KIWONTECH
Receive GUARD
0
Odix
odix FileWall
0
Mdaemon Technologies
Mdaemon Technologies Security Gateway
0
Green Radar
grMail
0
Libraesva
Libraesva Email Security Gateway
0
Votiro
Votiro Secure File Gateway
0
Guardian Digital
EnGarde Cloud Email Security
0
Avanan

#1 Enterprise Solution for Cloud Email and Collaboration Security
Avanan uses advanced AI to protect your inbox and catch what others miss.
Proofpoint
Proofpoint Email Protection Suite

Proofpoint gives you protection and visibility for your greatest cybersecurity risk—your people.
Proffpoint provide the most effective cybersecurity and compliance solutions to protect people on every channel including email, the web, the cloud, social media and mobile messaging.
Threat Protection
Defend your #1 threat vector, stopping malware, credential phishing, and impersonation across email, cloud and mobile messaging. Orchestrate responses to detected attacks and get actionable intelligence on who your Very Attacked People (VAPs) are.
Information Protection
Get visibility into where your sensitive data is exposed across email and the cloud. Lock down access to files in the cloud, prevent data loss, and archive email and other communications to stay compliant.
User Protection
Educate your people and reduce risk with advanced threat simulations and cybersecurity awareness training. Protect them across personal webmail and web browsing.
Ecosystem Protection
Secure the digital channels you don't own. Block imposter attacks and malicious content that uses trusted and lookalike email domains, web domains, and social media handles.
Mimecast
Mimecast Secure Email Gateway

Stop current threats before they affect your business
Multi-vector attacks, phishing, BEC, insider threats, and brand impersonation require a pervasive security strategy.
Your Organization Runs on Email
It's the main way you communicate internally and externally and you rely on it being available all day, every day.
It's a gateway to other critical IT systems and home to a treasure trove of corporate information your employees value. For all it offers, email needs to be protected and managed or it risks exposing your organization and your data to attack. Your customers and your supply chain are far too valuable to take that chance. It also needs to be effectively archived to meet growing compliance, e-discovery and legal obligations.
Barracuda
Barracuda Email Security Gateway

Barracuda Email Security Gateway
Cloud-connected email security appliance.
Protect Against Email-Borne Threats
With the Barracuda Email Security Gateway, protecting against inbound malware, spam, phishing, and Denial of Service attacks ensures that business productivity isn't impacted by attacks through the email system. Powerful and customizable policies enable further enforcement of detailed requirements that govern inbound email messages. As a complement to the Barracuda Email Security Gateway, check out Barracuda Sentinel, a cloud delivered AI solution for real-time spear phishing and cyber fraud defense.
Comprehensive Protection from Email-borne Threats
Stop threats before they hit the network
Ensure continuous email availability
Protect sensitive data
Simplify email security
Cisco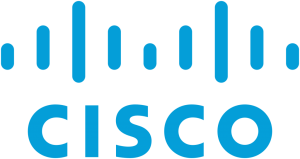 Cisco Secure Email
Cisco Secure Email (formerly Email Security) provides the best protection for your email against cyber threats.
Features
Secure Email's comprehensive protection for on-premises and cloud-based email stops the most common and damaging cyber threats.
Protecting the #1 threat vector
Defends against phishing, business email compromise, malware in attachments, and ransomware. Industry-leading threat intelligence combats malicious links.
Multilayered defense
Learn how to create a layered approach to your email security defenses. See how Cisco Secure solutions work together to protect your users against phishing and other malware.
Keep your data safe
Robust data loss prevention and encryption safeguard information and protect outgoing email, helping you comply with government and industry regulations.
Integration with SecureX
Integration with SecureX gives enhanced visibility and automation across Cisco Secure products, helping ensure your business functions securely.
Cisco Secure Awareness Training
Cyber criminals know that employees can be exploited. Cisco Secure Awareness Training educates users to work smarter and safer.
Beyond point-in-time detection
Protect against risky files and malicious attachments with Cisco Secure Email Malware Defense (formerly AMP for Email Security)
FortiMail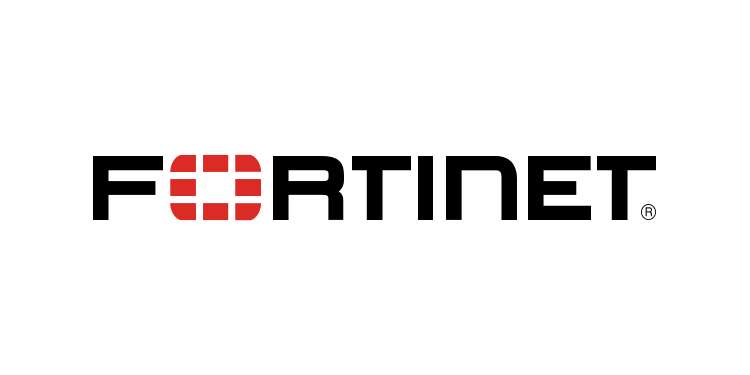 FortiMail: Fabric-enabled Email Security
Advanced, multi-layer protection against the full spectrum of email-borne threats
FortiMail Delivers Comprehensive, Top-rated Threat Protection
Email is a critical tool for everyday business communication and productivity. It's also a popular attack vector among threat actors trying to steal credentials, obtain sensitive data or hold it for ransom, or steal funds by gaining access to banking information. As attackers mount more sophisticated multi-vector campaigns against their targets, email security must provide multi-layered protection.
With best-in-class performance validated by independent testing firms, FortiMail delivers advanced multi-layered protection against the full spectrum of email-borne threats. Powered by FortiGuard Labs threat intelligence and integrated into the Fortinet Security Fabric, FortiMail helps your organization prevent, detect, and respond to email-based threats including spam, phishing, malware, zero-day threats, impersonation, and Business Email Compromise (BEC) attacks.
Advanced multi-layer security
FortiMail brings together advanced capabilities to address the full spectrum of email-borne threats faced by organizations today. It protects against:
Known threats
Suspected threats
Unknown/zero-day threats
Impersonation attempts
Business Email Compromise (BEC)
FortiMail – The Future of Email Security Goes Beyond Email
The future of email security is fabric-enabled to counter the growing sophistication of threats and multi-vector campaigns. As part of a fabric, Indicators of Compromise and other telemetry can be shared for enhanced security across your entire security infrastructure. IT and security teams are able to more completely connect the dots to identify multi-vector campaigns by sophisticated actors. And intensive and repetitive workflows including response can be automated to reduce the burden on security operations teams.
Broadcom
Symantec email security.cloud
Safeguard Microsoft Office 365, Google G Suite, and on-premises email with the industry's most complete email security solution.
Insulate users from spear phishing, credential theft and ransomware attacks by using Email Threat Isolation.
Shut down sophisticated spear phishing attacks by isolating suspicious email links and web downloads.
Stop credential theft by rendering suspicious websites in read-only mode, preventing users from submitting sensitive data.
Prevent ransomware and other malware from infecting users by isolating suspicious email attachments.
Symantec Email Threat Isolation supports cloud, on-premises, and third-party email security solutions.
Prevent insidious email threats such as spear phishing, ransomware, business email compromise and email spam.
Stop spear phishing emails with multiple layers of protection, threat isolation, spam filtering, advanced security email analytics, built-in user awareness, education tools, and more.
Block the latest ransomware with content defense, sandboxing, and link protection technologies that detect emerging, stealthy, and zero-day attacks.
Defeat business email compromise with impersonation protection, sender authentication enforcement and brand protection controls.
Protect your brand reputation by using automation to solve the practical issues of enforcing sender authentication (DMARC, DKIM and SPF) with Symantec Email Fraud Protection.
Expose and stop the stealthiest threats by applying insights gathered from the world's largest global intelligence network.
Trend Micro

Trend Micro Cloud App Security
Trend Micro Hosted Email Security
InterScan Messaging Security
Flexibility for your needs
Whatever your resources and security needs, we make protecting your business easy.
Our advanced service, Trend Micro™ Email Security Advanced, gives you continuously updated protection against BEC, ransomware, spam, and advanced targeted attacks, plus enterprise-grade features:
Email continuity, allowing users to send/receive email during an email service outage
Sandbox analysis for unknown files and URLs
Longer mail tracking search window And more
Microsoft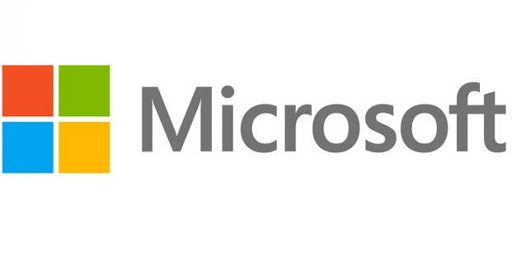 Exchange Online Protection (EOP)
Protect against spam and malware and maintain access to email during and after emergencies.
Get enterprise-class protection and reliability
Guard against spam and malware, maintain email access during and after emergencies, and simplify administration of messaging environments with help from Exchange Online Protection deployed across a global network of data centers.
Sales Number : +91 9582 90 7788
Support Number : +91-9654 01 6484
Sales Email : sales@itmonteur.net
Support Email : support@itmonteur.net